Whimsy-watch: Your early look at what's new at Whimsy & Tea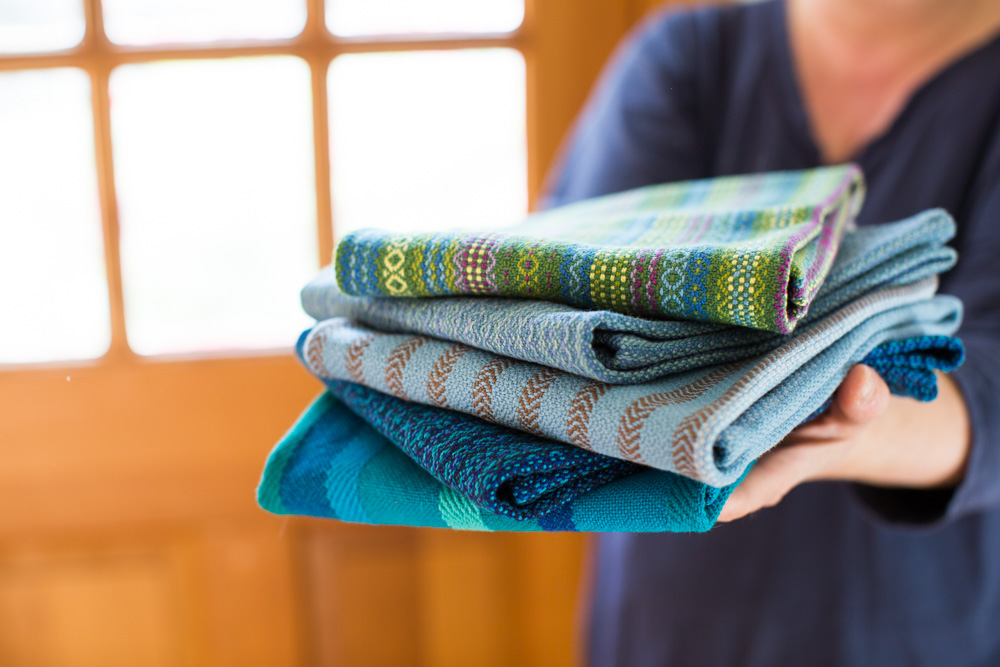 I recently received this email from Laura Jane Wey, a customer:
My husband and I live in Canada, just outside Toronto, and we've been admiring your beautiful creations on your website for months. We just took the plunge and ordered a pair of kitchen towels that we are very excited about. We also saw many other towels that we liked, but they were all sold out; do you have a list that you can put us on for alerts when you put new things up for sale?
I appreciated her question, and because all of my weavings are one-of-a-kind and the offerings are always changing, I love this idea of keeping people up-to-date.
So I decided to start something new: Whimsy-watch.
(Thanks for the inspiration, Laura Jane! And thanks to my friend Adel for the great name.)
Whimsy-watch is a subscriber-only email that gets delivered to your inbox once or twice a month with information about:
what's new off the loom and never been in the store before
what's new in the store from an existing collection
where you can see them in person or online
the inspiration behind each new collection
"Everything inside of me jumped up and said, "Oh boy." I love the thought of being on the watch for new whimsy." — Lyn Allen

To receive your Whimsy-watch, add your name and email below.
I appreciate you trusting me with your email address. I will respect your privacy and not share your address with anyone. You may unsubscribe at any time.