Whimsy-watch: Your early look at what's new at Whimsy & Tea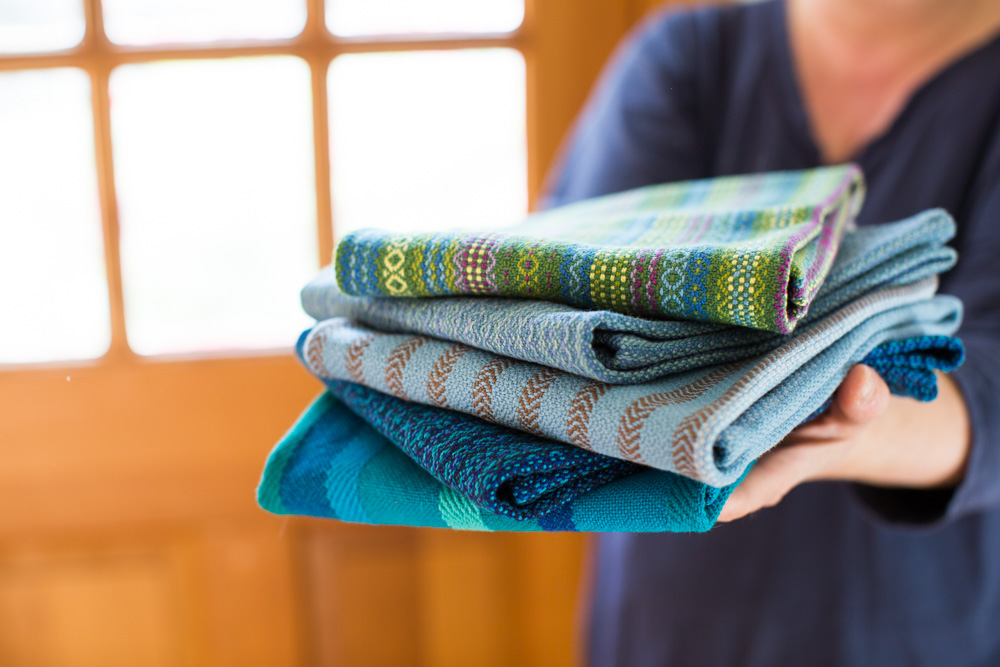 I have pressed pause on Whimsy-watch for the foreseeable future while I gift Whimsy & Tea room to tell me what it wants.
I intend to keep weaving.
The meditative rhythms, the hands-on-ness, the wordlessness of the loom nourish me. I've been doing some kind of handwork since I was six and can't imagine not doing any.
What will continue for now
You can visit the online store, which remains open. (I'll occasionally add new inventory.)
You're invited to reach out if you are looking for a particular color or color combination that isn't featured in the store. (It's possible I have inventory waiting to be added.)
I'm happy to chat with you if you're interested in a custom order.
You can still subscribe even though this is an open-ended pause and I don't have a clear sense of next steps. You'll hear from me in your inbox when I know more.
To receive your Whimsy-watch when I know more, add your name and email below.
You can read my privacy policy here.