Listening to Whimsy & Tea: It's time to let each other go
Although I'm no longer selling handwoven textiles, the spirit of Whimsy & Tea continues within the pages of this site, particularly within the blog posts, which are an extension of my time at loom.
I feel such deep gratitude for the fifteen years of Whimsy & Tea.
My heartfelt thanks to all who have been part of Whimsy & Tea in different ways: for all who have have purchased, used and gifted Whimsy & Tea kitchen towels, napkins, table runners and custom orders; for all who have read my blog posts; for all the conversations in person, in email and on the blog; for all who have supported Whimsy & Tea in important ways behind the scenes. I've received so much more than I ever could have anticipated.
At the loom, one kitchen towel collection was often an opening to the next, and while the physical object was finished, the idea wasn't. One color combination inspired another idea. One pattern made me wonder what if ….
In the same way, Whimsy & Tea carried the seeds of my current storysite, Walks with Asha.
The themes I wrote about in Whimsy & Tea blog posts – paying attention to the ordinary moments that aren't so ordinary; making space for the unknown; listening to your inner wisdom; stepping into enoughness – now express themselves more fully and a little bit differently in stories and notes at Walks with Asha.
I invite you to join me there as the seeds take deeper root and grow.
I am deeply grateful for the season that has been Whimsy & Tea.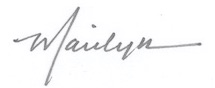 I respectfully acknowledge that Asha and I live and walk on the ancestral homelands of the Pocumtuck, whose descendants, along with the Nipmuck and the Abenaki, still live here.
I always know there are deep aha's for me in your storytelling because you are such an incredible noticer, a reflector and deep thinker. You have a gift for seeing what is there, wanting to be noticed. Through your seeing, we learn from you: we, too, see what is there, waiting for us.

Maggie Katz
West Stockbridge, Massachusetts