"Did you hear that?" I ask my friend Jody as we wind a warp onto her loom together. Jody stands at the front of the loom, I at the back. She combs the threads to straighten out any tangles or knots, then pulls handfuls of threads to tighten them. When she's ready, I turn the crank and wind the threads onto the back beam.
Jody started winding on this warp a year ago and grew disheartened by broken threads. Life with its various priorities intervened and now that it was time to get back to weaving, she asked me to help.
I have my methods for winding on a warp and ways to catch tangles. Over the years, I've learned where problems are likely to occur. But today I am paying attention in a different way because I want to figure out why so many of Jody's threads are breaking.
"Did you hear that?" I ask. "That is the sound before the pop of a thread breaking."
It's a sound I've learned to pay attention to. A warning sound. The sound before the sound.
A quiet sound, easily missed or ignored, yet signaling something important.
A sound I probably didn't hear when I started weaving – and sometimes still don't.
A sound I would not have thought to talk about.
Until today.
Until this moment, I didn't fully realize that I hear it.
Threads tangled at the metal heddles.
Jody and I attend to the tangle, then continue our winding process until we hear the warning sound again.
"Did you hear that?" I ask.
We talk some as we work and my mind keeps returning to my question, sensing that it is about more than the sound of tangled threads. Jody says something that makes me realize that she too understands this.
Weaving – like life – is noisy.
Metal heddles and wooden shafts rising and dropping back into place. The bobbin turning and sliding back and forth in the shuttle as I throw it. The beater hitting the fell of the woven cloth.
For all its noise though, weaving is a way of listening.
Not only with my ears to the audible sounds that stand out from the louder ones, like this sound of threads on the verge of breaking.
But also with my heart to the murmurs that are easily missed, ignored, or drowned out by shoulds or all the louder voices, often not my own. Like my heart calling me to weave kitchen towels, not scarves. Or answers to questions I didn't realize I was asking.
A life centered around weaving is the result of listening. As my 40th birthday approached and I struggled with a work-related decision, I heard my love of handwork calling to me. I left my job and moved near my sister. First I focused on knitting. Then I took a weaving class and the rest is history.
So I invite you:
Listen to the threads of your life.
Listen to the tangles.
Listen with your ears, with your whole body, with your heart.
Did you hear that?
That sound, the one so easily missed, has something important to say.
With gratitude to Jody for encouraging me to explore this,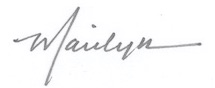 P.S. Please note that I won't be at the Berkshire Crafts Fair in Great Barrington, MA this year. If you were hoping to see me there, I'm sorry to miss you. Please contact me if there's something I can help you with. Or come to the Pop-Up Summer Gift Shop hosted by Strolling of the Heifers in Brattleboro, VT. Stop in Friday evening, August 3, 5pm – 8pm during the Gallery Walk or Saturday afternoon, August 4, 12noon – 3pm. For more details, click here.
photo: Lynne Graves