One spring morning when Asha was about six months old, we walked up what my friend Lynn calls Butt Hill (because you feel the climb in your butt). When we reached the top, Asha lay down in the vernal pond to drink some water. I felt a pang of envy although I had no desire to lay down in that muddy water at that moment and walk home in wet clothes. It was the joy, the spontaneity, the in-the-moment-ness I envied.
As we continued our walk, I made a mental list of what I was learning from Asha:
Immerse myself in the experience
Stop and smell the grass, the twigs and even the scat
Chase butterflies and chipmunks
Vary my pace
Venture off the path
I don't have to move in a straight line: run in circles, sprint back and forth, retrace my steps
Come when called
As soon as "Come when called" joined the list, I wondered: Do I come when called?
And I knew I needed to pay attention to that question.
When Asha pulled me into the woods a few months earlier and we started walking the trails together, I felt like I was answering a call. A year later when, to my surprise, I started writing stories about our walks and creating Walks with Asha, a blog that's also a podcast, also felt like I was coming when called.
Since then when I sit down to write, I wonder, Is this a Whimsy-gram or a Walks with Asha story?
The answer has increasingly become Walks with Asha or Both.
They share themes of slowing down and paying attention, beauty in everyday life, nourishment and home, even though one focuses on weaving and the other on walking.
And so "Coming when called" began to mean considering the possibility of changes to Whimsy-grams. This call has been revealing itself over time. One I've been reluctant to answer. Instead of racing down the trail in response, I've lifted my head in acknowledgment and then gone back to whatever I was doing.
Today I'm heeding the call, venturing off the path, my proverbial ears perked and tail wagging:
All new writing – whether it's about walking, weaving or something else that wants to be written – will be posted to Walks with Asha.
I'm not sure where this will take me, but I need to go.
And I'd love your company.
With deep gratitude,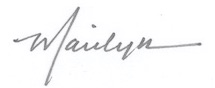 Join me at Walks with Asha
I respectfully acknowledge that Asha and I live and walk on the ancestral homelands of the Pocumtuck, whose descendants, along with the Nipmuck and the Abenaki, still live here.
I always know there are deep aha's for me in your storytelling because you are such an incredible noticer, a reflector and deep thinker. You have a gift for seeing what is there, wanting to be noticed. Through your seeing, we learn from you: we, too, see what is there, waiting for us.

Maggie Katz
West Stockbridge, Massachusetts