Sometimes weaving drives me crazy.
I'm not talking about the many times threads have ended up in a tangled mess. Nor how hard it is to make changes once the threads are under tension on the loom. Nor the lack of portability.
No, I'm talking about the times an idea pops in my head and I don't want to wait until one of my looms is free to try out this idea. Nor do I want to invest hours calculating threads and sequences, then setting up the loom before I get to see the cloth.
Usually the slow, repetitive nature suits me, but sometimes I want spontaneity and faster gratification. I want whatever the weaving equivalent is of a quick sketch.
Today as I look at all the threads on my loom, I wonder: What if the realities and constraints of weaving are a gift? A gift that is teaching me to trust myself to make decisions?
If weaving were more like sketching, it's possible I wouldn't make a decision. I'd create sample after sample after sample, tweaking this and that and feeling uncertain.
Fortunately, my desire to weave is stronger than whatever hesitations I have about my color choices. It's stronger than my desire to get it right or have the perfect design. So I approach my decisions with a healthy dose of "let's see what happens."
There have been many "what the hell was I thinking" moments. I always have the option to cut a project off the loom. But the fact that I've invested a lot of time in the project keeps me at the loom, determined to figure out a way to weave 11.75 yards of thread into beautiful cloth.
Warp by warp, trust in my decisions grows.
I have learned to hold each piece I weave lightly even as I invest a lot of time, creativity, meaning and love into each one. They are both "only" kitchen towels, napkins and table runners and so much more for me and for the people who buy them.
The making of the cloth matters. The designing, weaving, hemming nourish me. I am fed by the rhythms of the loom, the time with thread and color, so when the towel is finished, I'm ready to let it go and bring beauty and joy to someone else.
I am grateful for the structures of weaving that encourage me to make decisions and commit to them while also holding them lightly. I want to bring these qualities to other areas of my life and see what other gifts unfold.
wishing you unexpected gifts,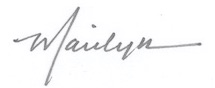 photo: Lynne Graves