I have a project I want to weave: napkins to go with my Crisp Fall Day table runners. By "go with" I mean similar colors and a different pattern. I want them to coordinate rather than match.
I make a plan and hear a quiet But as I set to work. I ignore the hesitation about my color choices and make the warp, then dress the loom. As I weave a sample trying out different weft colors, that But becomes I told you so. I continue weaving, determined not to give up and doing my best to suspend judgment until the cloth is washed and dried.
I take the sample from the dryer and stand by my studio window, examining it. None of the weft colors work. I am disappointed, uncertain how to move forward. So I start a project on my other loom.
From time to time, I pick up the sample, hoping, longing for inspiration.
And then it hits me: I am so attached to the napkin idea, so focused on what this sample isn't, that I can't see what it is. It isn't napkins that will go with the table runners. It's kitchen towels!
Now I see possibilities in the sample and eagerly weave towels, embracing the unexpected places this project will take me.
Blessings,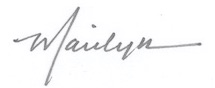 P.S. On December 9 & 23rd, I'll be at the Northampton Winter Farmers' Market in its new location — the Northampton Senior Center, 67 Conz Street. The hours remain the same, 9am – 2pm.
Heartfelt thanks to all who purchased Whimsy & Tea kitchen towels, napkins and/or table runners in October & November. My heavy heart felt lighter as I wrote donation checks to CERF+ (Craft Emergency Relief Fund). The donation (20% of sales) is earmarked for their disaster relief fund to help craftspeople who've been affected by the recent hurricanes and fires get their businesses running again.
photo credit: Lynne Graves