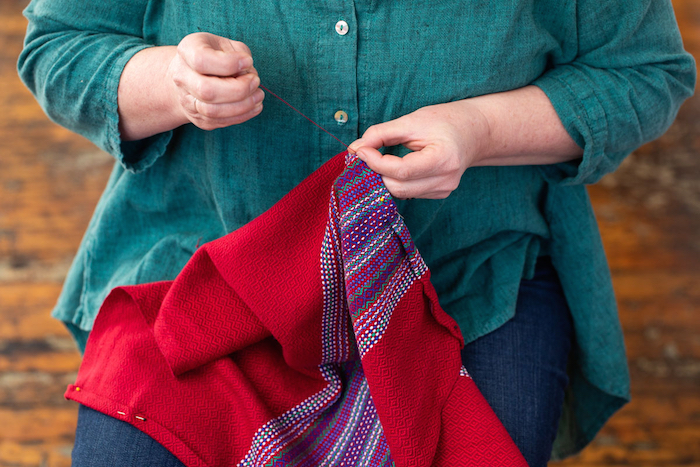 I cut the red thread after sewing the cloth label onto the towel and exhale. I hold the towel up, fold it in thirds lengthwise, then in half and place on the stack with the other towels. The last label, the last towel. This collection of towels is now finished.
I take a moment to look at the stack of towels and savor this sense of completion – so that I'm not just crossing something off my list.
I appreciate the concreteness of the steps along the way – starting with individual threads and ending with ten towels, neatly hemmed and folded.
It's like taking a cake from the oven, inserting a toothpick in the center and declaring it done because the toothpick came out clean.
Concrete. Clear. Done. Finished.
But with other things, it's not so clear.
Like a piece of writing, a Whimsy-gram.
There are no clear edges to hem. No toothpicks to insert.
A piece of writing is less like a towel and more like a design.
I could fuss over a design for hours (or days), repeatedly modifying the width of stripes. Or switching the order of colors. Or seeing how the color combination looks with olive or grass green or lime or mint green instead of emerald. Or changing weave structures. At some point, I have to decide on the design and go for it.
In truth one towel collection is often the door to the next, so while the physical object is finished, the idea isn't. One color combination inspires another idea. One pattern makes me wonder what if ….
Last fall I started exploring a new-to-me weave structure. I settled on colors, stripe sizes and color sequence. As I wove that first group of towels, questions and ideas arose that led to the next design. That second group of towels sparked more ideas and another design. The third group has me pondering another idea. Each design has deepened my understanding of the weave structure, of color, of design.
While I've finished those towels and they are now hemmed, labeled and ready for sale, I'm not finished with the weave structure.
So when is a piece of writing finished? When I've said all I want or know to say and feel complete in the moment. It doesn't have to be wrapped with a bow, all questions answered once and for all. That's never going to happen. There will never be the final say on beauty in everyday life (or anything else).
Just like one towel collection is the door the next, each piece of writing is an idea in progress. I hit "publish" or "send" and that clears a path for the next piece. When I circle back to an idea, I can go deeper because of what came before it.
Like the group of towels, the Whimsy-gram may be finished. I savor the moment of completion while also knowing I'm not necessarily finished with the ideas.
With gratitude to Jena for asking the question that inspired this,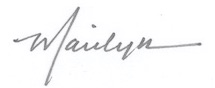 P.S. Open Studio I'm holding an open studio dedicated to supporting Dina's Dwellings, permanent housing for survivors of domestic violence. 25% of proceeds from the open studio — as well as any online purchases in May — will support a program expansion to increase permanent housing and provide in-house therapeutic counseling for residents.
Open Studio
May 18 & 19
10am – 5pm
679 Whately Road
Conway, MA